Flu-Buster Clementine Creamsicle Smoothie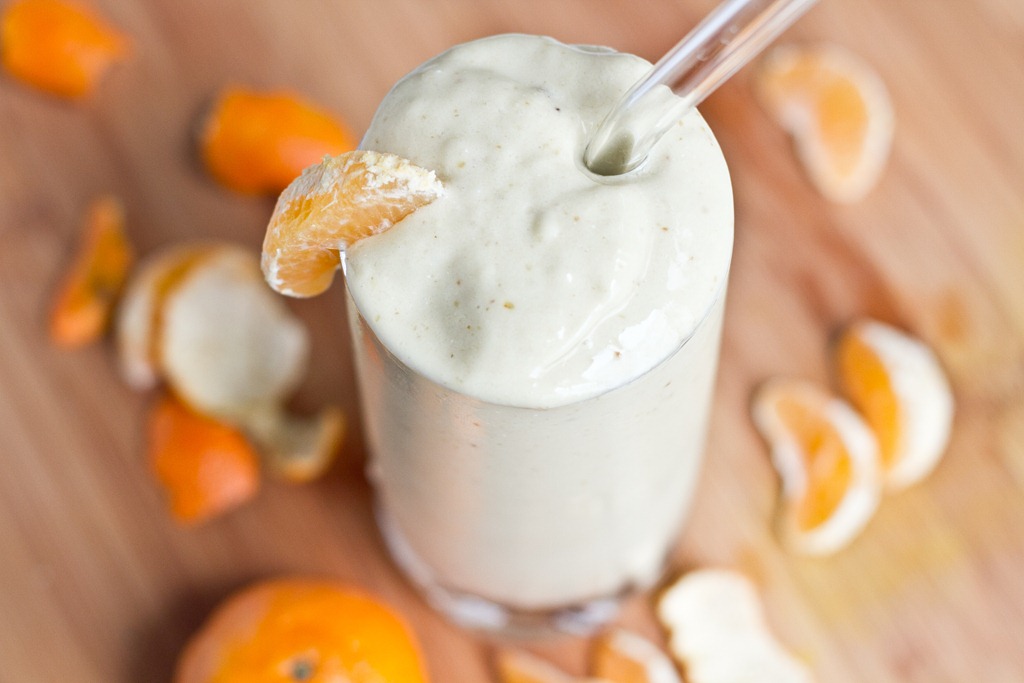 Ingredients:
1 large ripe banana, peeled, sliced, and frozen
1/2 small avocado, flesh scooped out, and frozen
2-3 Clementines, peeled and broken into segments
2 tbsp coconut milk (the cream from top of can)
1/2 cup coconut milk (watery part) OR 1/2 cup milk
1/2 cup + 2 tbsp milk
1/4 tsp almond extract
1 Medjool date, pitted and roughly chopped (optional)
1-2 tsp fresh lemon juice
Directions:
Peel and freeze the avocado, Clementines, and banana before making this smoothie. Once frozen, place all ingredients into a blender and blend until smooth.
You may add more liquid if it is too thick. Makes 2 cups.
Source:Oh She Glows